26 FEBRUARY – 7 MARCH 2021
Lilyfontein Events
Lilyfontein school proudly hosts fundraising and sporting events for the local and regional community each year.  These events cater for all fitness and skill levels.  Lilyfontein encourages participation and provides the opportunity for everyone from all ages to get involved and enjoy the great outdoors. These events truly speak of the ethos of the school, namely:
Lilyfontein Tomato Trot & Cycle (est. 1995)
Takes place on the first weekend in February each year.  This event caters for running and cycling enthusiasts and is a Border Athletics and a Cycling South Africa sanctioned event.  The fun 5km route has become very popular over the years. This event attracts over 2250 participants and 2500 spectators.
Lilyfontein Founders Day
(est. 1905)
Takes place in May each year.  This weekend celebration is a culmination of a formal Founders Day assembly, the honouring of our past pupils, a derby day of sport, an art collaboration, ECO displays, adventure displays, a games day and plenty of delicious food.  Lilyfontein celebrates its history and respects its traditions.
Lilyfontein Funduro
(est. 2010)
Takes place on the first weekend in June each year.  Lilyfontein Funduro provides an opportunity for motorbike and quad biker riders, to spend a day doing what they love in an informal fun environment that is suitable for the whole family. This event attracts 400 participants and 600 spectators.
This year, due to COVID-19 we were not able to host this event. Stay tuned for more details for Funduro 2021.
Lilyfontein 7-a-side Rugby & Netball (est. 1994)
Takes place in August each year.  Lilyfontein 7-a-side Rugby and Netball tournament attracts numerous participation from surrounding schools from the Buffalo City area.  This fast-paced action-packed event ensures that there is sport on every rugby field and netball court.  It is run like a well-oiled machine and very entertaining to watch. Teams from u11, u13, u16 and firsts participate.
Lilyfontein Adventure Race
(est. 2000)
Takes place over the first weekend in September each year.  This event caters for adventure seekers that enjoy working in teams and enjoy cycling, kloofing, paddling, running, orienteering etc. This event attracts over 120 teams of 4 and 800 spectators. 
This year's Lilyfontein Adventure Race takes place virtually – anywhere and everywhere. Follow the link below to read more and enter your team.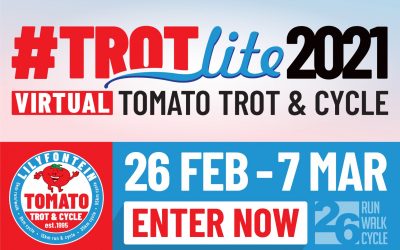 EVENT DETAILS For one year only, Lilyfontein School will be adapting the famous Tomato Trot & Cycle to a #TROT-Lite, virtual version. The purpose for this is to ensure the event still takes...
read more
SUBSCRIBE TO LILYFONTEIN
Please fill out the short subscription form to join the Lilyfontein Mailing list, and receive the latest News, Events and Updates from the School.