Adventure Programme
The Lilyfontein Adventure Programme, which has been part of Lilyfontein's curriculum offering since 2000, forms part of the Life Orientation curriculum as a foundation for other subjects as well as a tool for character building. Learners from Grade 0 to Grade 12 are given the opportunity to develop a range of additional skills that serve as valuable life skills.  Adventure is an integral part of Lilyfontein, which adds significant value to the quality of our educational offering. We have been actively involved in promoting Adventure as a means of furthering our quality education since 2000.
The Adventure Pursuits Programme was introduced in 2005/2006 and all learners from Grade 8 to Grade 12 are encouraged to sign up and participate. This programme designed to complement the Adventure-based learning activities that are already built into the curriculum, is the combining of 'soft and hard' skill learning which is essential for meeting the demands of the 4th Industrial Revolution into the 21st Century.
We are seeing more and more the value of this kind of experiential learning which encourages individual growth through a set of perceived-risk-challenges that require grit and determination, self-motivation, attention to detail and commitment. These experiences contribute to the growth of the whole person through developing the 'durable skills' of self-regulation and adaptability.
Emphasis is placed on participation, sportsmanship, manners, self-control (Emotional Intelligence), a positive competitive spirit, sound application of skills and a will to perform better.
The child becomes a learner with more than just a paper qualification.
The learner has an indelible experience that is marked into the long-term memory of the brain.
The character of the learner is developed through principle-based experiences.
The learner becomes a Leadership asset to their community and society at large.
In summary: Adventure at Lilyfontein School is to develop, in all students, the skills of self-leadership, resulting in our learners becoming people-leaders.
Adventure Programme offers:
Intra-curricular: compulsory
Adventure Days: Each class from grade R to grade 12 participate in 1 adventure day per term.
Adventure Field Camps: Each class from grade 1 to grade 11 participate in an extended camp during the year.
Extra-curricular: Optional
Adventure pursuits: options from a range of activities where students are assessed for levels of achievement and awarded a badge for recognition for example
Ultimate Otter
Solitude
Hiking
Tsitskamma Hike
Drakensburg Hike
Run 100 & Marathon
MTB 500
Mile swim
President's Award
Expeditions: Usually conducted every two years to
Adventure sports: Forms part of the afternoon sports programme example
Adventure Racing
Adventure Crossfit
Adventure Paddling
Basic outline per grade:
Grade 1 to 3: General but fundamental activities to build basic skills of problem solving, decision making and adaptability. Focus is on individual challenges, safety and group dynamics.
Grade 4 to 7: Incremental application of general skills approach with more of a focus on specific skills with greater challenges. Using the skill of self-reflection as a functional tool to cope with personal or group issues.  Which involve critical thinking and decision making.
Grade 8 to 12: Focus on Specific skills done per grade with an emphasis of achieving a particular goal. Practising the skill of self-reflection as a fundamental tool to use working memory in order to deal with personal or group issues. This covers skills like, Critical thinking, Adaptability, Optimism, Empathy, Being proactive and Resilience all regarded as skills for the future.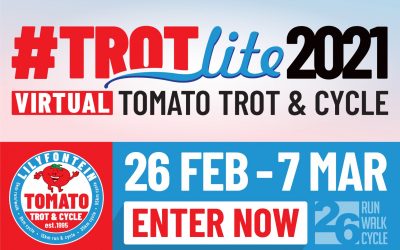 EVENT DETAILS For one year only, Lilyfontein School will be adapting the famous Tomato Trot & Cycle to a #TROT-Lite, virtual version. The purpose for this is to ensure the event still takes...
read more
SUBSCRIBE TO LILYFONTEIN
Please fill out the short subscription form to join the Lilyfontein Mailing list, and receive the latest News, Events and Updates from the School.