Societies
In a constantly changing environment, developing skills is an essential part of being able to meet the challenges of everyday life. The dramatic changes in global economies over the past five years have been matched with the transformation in technology and these are all impacting on education, the workplace and our home lives.
Lilyfontein introduced Society period in the high school to expose learners to the opportunity to develop additional skills to assist them to:
Find new ways of thinking and problem solving
Recognise the impact of their actions and teach them to take responsibility for what they do rather than blame others
Build confidence both in spoken skills and for group collaboration and co-operation
Analyse options, make decisions and understand why they make certain choices outside the classroom
Develop a greater sense of self-awareness and appreciation for others
Provide opportunities or inspire career paths for learners to generate income through their skills
Culture Society
Lilyfontein offers all learners the opportunity to participate in several societies and cultural activities throughout the year.  We realise the importance of sharing our cultural differences and celebrating our diversity.  Culture is celebrated in each phase throughout the year but really culminates in September during heritage week.  Currently each phase of the school arranges age appropriate activities that explore the concept of culture in South Africa and our heritage.  It is hoped that through these activities through which we share our stories, music, dance and culinary delights we will build a nation of learners that foster tolerance and understanding.
Debating Society
Lilyfontein boasts an active debating society and has both a junior and senior debating team.  The debaters are exposed to different workshops and competitions throughout the year, where they can improve their communication and presentation skills.  The debaters take part in the following; The Border and SACEE league, World Scholar's Cup competition and Interschools Competitions.
First Aid Society
Lilyfontein is proud to qualify learners and educators each year in First Aid level 1 to 3.  We feel this is a fantastic life skill to offer our learners, who on successful completion of their training, volunteer to be first aiders at all our derby days and sporting events that we host throughout the year. Training takes place twice a year by our preferred service provider, Alderson Ambulances.
Media Society
Lilyfontein introduced the media society to assist with all the audio/visual needs of the school.  Senior learners are trained as photographers, sound technicians, visual presenters and videographers. Through this initiative, we ensure that all our major events, prize giving's, special assembly's, sporting fixtures and fundraisers are well documented, sound excellent and flow smoothly. 
Representative Council of Learners (RCL) & Senior Leaders Council
RCL is the representative body of learners throughout the high school, who serve in the interest of the learners and the school.  Their role is to speak on behalf of the learners hence creating a link between learners and staff. 
Senior Leaders council assists with the daily running of the school across various portfolios, thereby creating an opportunity for everyone to serve.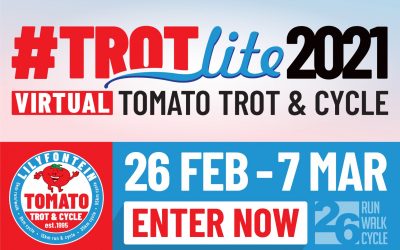 EVENT DETAILS For one year only, Lilyfontein School will be adapting the famous Tomato Trot & Cycle to a #TROT-Lite, virtual version. The purpose for this is to ensure the event still takes...
read more
SUBSCRIBE TO LILYFONTEIN
Please fill out the short subscription form to join the Lilyfontein Mailing list, and receive the latest News, Events and Updates from the School.