Lilyfontein School celebrated Founders Day this year in a burst of colour, imagination, art, music and sport. As is tradition, the theme for the day was based around our annual Eco theme, which for 2021 is biodiversity. Each phase did something a bit different, adding their own twist of fun to the day.
Our Pre-Primary came to school dressed as bees, and went on a big walk on the school grounds to explore Lilyfontein's natural surroundings, learning about the different kinds of birds, bees and plants and the importance of pollinators in our natural habitats.
Our Foundation Phase celebrated Lilyfontein's long-lived legacy, with learners dressed up as if they were 116 years old, and taking part in a fashion show where the best dressed little senior citizens could strut their stuff. There have never been so many grannies and grandpas congregated in the Foundation Phase playground!
Keeping with the theme, our Intermediate Phase came to school dressed as a myriad of creatures, plants and animals, and celebrated the day by planting bee friendly plants.
In our High School, the day began with a formal assembly, in which our special guest speaker, Dr Bongani Kubheka, delivered an inspiring talk on the topic of (bio)diversity, in which he emphasised that we all have something positive and important to offer to our communities, in the same way that all organisms in nature contribute positively towards the web of life in their ecosystems. Dr Kubheka holds a PhD in Plant Pathology, and is also our new SGB's Deputy Chairperson. Following the assembly, High School learners enjoyed a day of fun out on the sports field with inter-house relays, netball and soccer matches.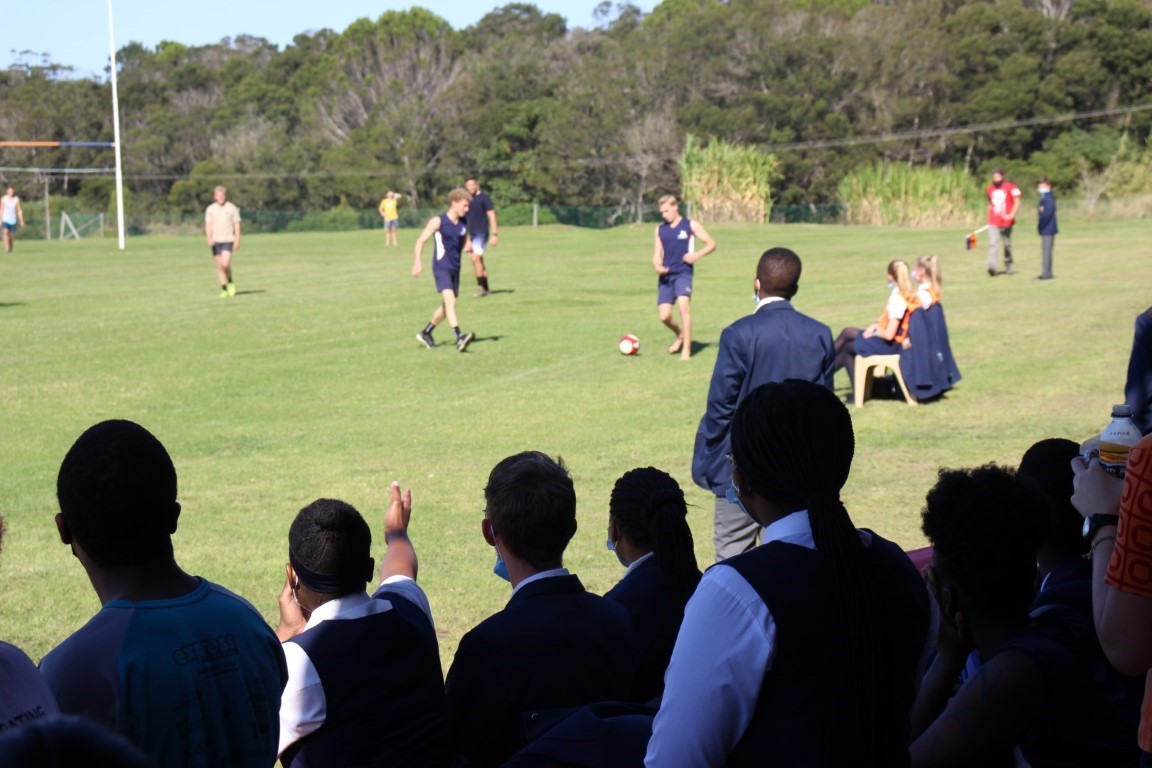 In the background of all the goings-on within each phase, our culture department put on a show with the marimba band providing live music while our awesome art teacher, Ms Rankin, facilitate the painting of a huge outdoor wall mural to commemorate the year's theme of biodiversity. This mural turned into a school-wide collaboration with all learners, teachers and staff adding their fingerprint to the painting, preserving in paint the overarching message of the day – that each of us is unique, and that together, as diverse as all the plant and animal life found in nature, we all have a part to play in adding colour, originality and value to our communities and to society at large.
In celebrating Lilyfontein School's 116th birthday, we pause to reflect and honour all those past-pupils, educators, staff and parents who have left their mark at Lilyfontein, and we remember that we are part of an ongoing legacy, and that one day we will be able to look back and be proud of the contribution that each of us made to something greater than ourselves.